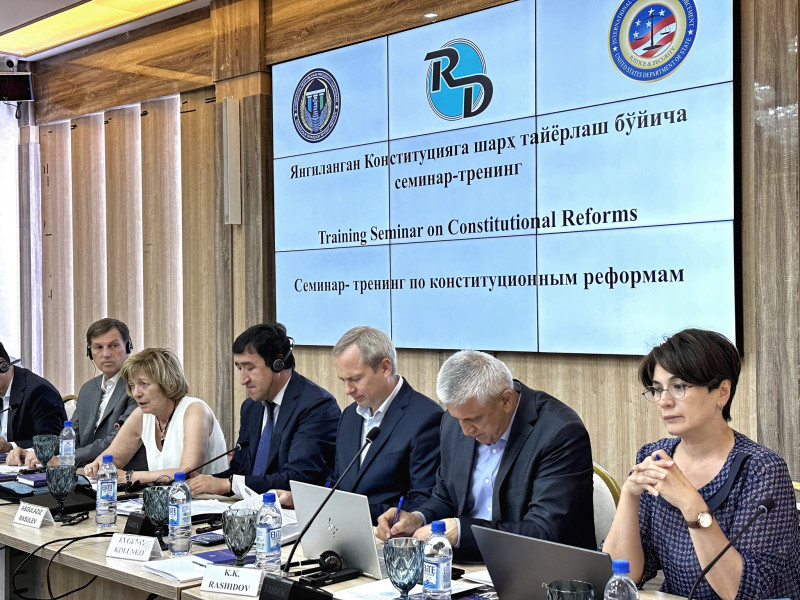 Regional Dialogue, in partnership with the Institute of Legislation and Legal Policy under the President of the Republic of Uzbekistan (ILLP), conducted a three-day Seminar on the Preparation for Implementation of the New Constitution of Uzbekistan from 20th to 22nd July 2023.
The seminar gathered major think-tanks from various government bodies, including the Law Enforcement Academy, Supreme Court, University of Public Security, National Movement Yuksalish, MFA, TSUL, State Assets Management and Privatization Research Center, Parliamentarian Research Institute, and the ILLP itself. Regional Dialogue invited the former Prime Minister and former Foreign Minister of the Republic of Slovenia, Prof. Miro Cerar, PhD, to engage in the brainstorming session with Uzbek experts and specialists from different areas of Uzbekistan. Prof. Cerar shared his expertise in the field of law-making and legislation, referring to the experiences of Slovenia in its own transition process from a federal communist federation into an independent and democratic country, now a member of the European Union and many other international organizations. "In democratic states, which are governed by the Rule of Law, law has extensive autonomy. Law Autonomy makes civil society stronger," emphasized Prof. Cerar during the opening of the seminar.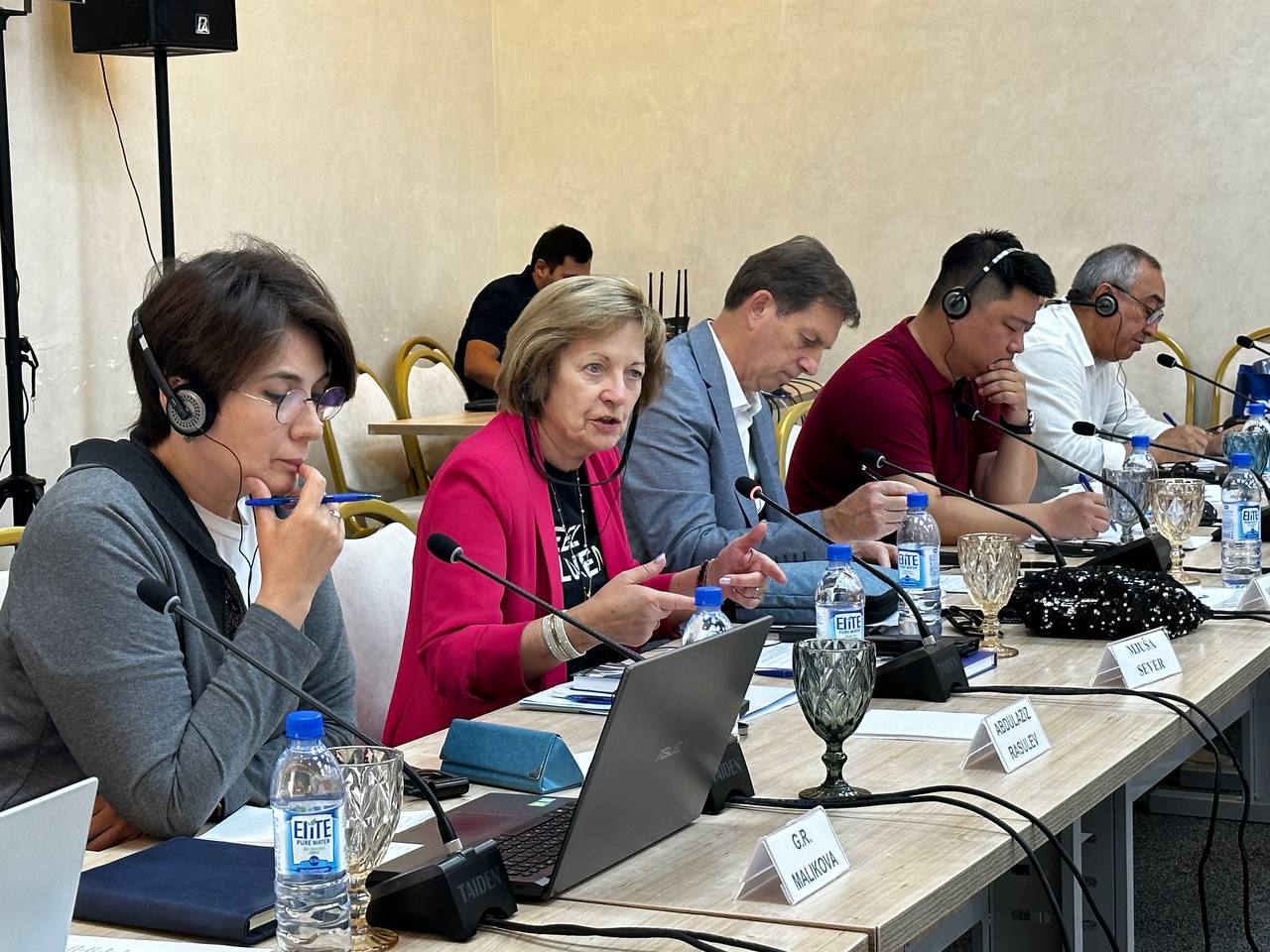 During three intensive days, the participants engaged in an open dialogue about the relationship between Politics and Law, Autonomy of Law, Legislation and Rulemaking, nomotechnics that impact Human Rights, Constitutional Interpretation, Business & Entrepreneurship, Gender Equality, NGOs, and Civil Society, and several other legislative norms in Uzbekistan. Participants also engaged in discussions on the Constitution and International Treaties of Uzbekistan, challenges related to their impact on national sovereignty, direct and Indirect Constitutional Norms, the principle of proportionality of restrictions of Constitutional Rights and freedoms, and on constitutional limitations of restrictive measures. While touching on the Constitutional interpretation of Human Rights & Freedom, participants discussed the rights of disabled and lonely senior citizens, persons with disabilities, and other socially vulnerable groups, and regulation of the social state and a right to work. "Freedom is a beautiful thing, but it comes with responsibility as one's freedom should not limit the freedom and human rights of another person," said the Regional Dialogue Co-founder and Director, Mjusa Sever, while speaking to the participants.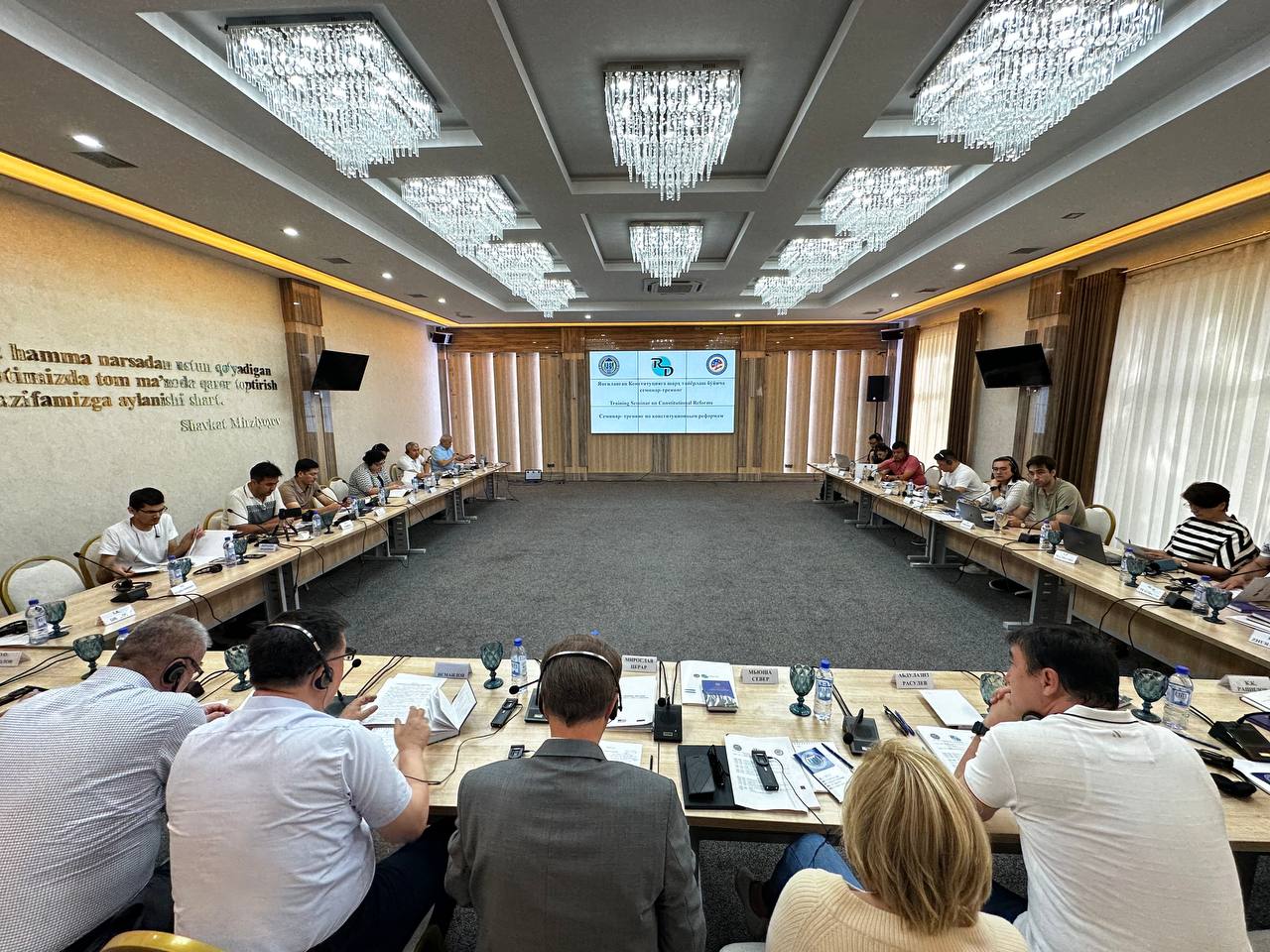 On the final day, participants had Q&A sessions and discussions about constitutional guarantees to exercise taxpayers' rights, constitutional provisions on investments, business, and entrepreneurship, private land ownership. Participants also discussed the constitutional principle of Gender Equality and the role of public associations, NGOs, and citizens' self-government bodies in Gender Equality and the general public's participation in building and implementing reforms of the New Uzbekistan, as outlined in the New Constitution.
Donors