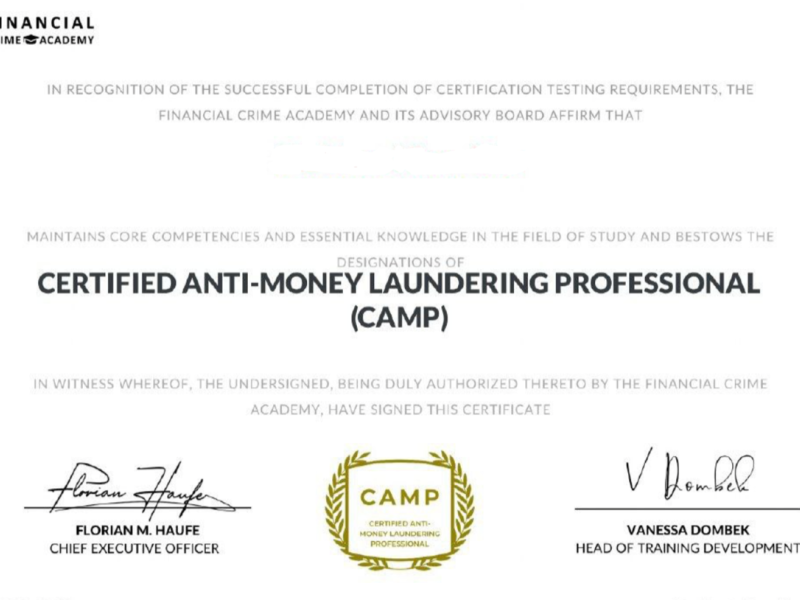 The AML/CFT mentoring and training program is pleased to announce that it has successfully facilitated access to advanced educational resources in the field of financial crime investigation and AML/CFT for specialists from Uzbekistan. This initiative is part of our ongoing efforts to enhance the skills and knowledge of professionals in the region for their fight against financial crime.
As a part of this program, the teaching staff of the Law Enforcement Academy of the Republic of Uzbekistan and Financial Intelligence Unit officers from the Department for Combating Economic Crimes under the General Prosecutor's Office have been undergoing training through the online platform provided by an international educational provider. Today, we take pride in announcing that three of our colleagues, Rustam Rakhimov, and Fayzulla Mirzaev, faculty members of the Law Enforcement Academy, as well as Shukhrat Khomidov, an officer from the Department for Combating Economic Crimes, have successfully completed the training phase and have been awarded the prestigious international CAMP (Certified Anti-Money Laundering Professional) certificate offered by Financial Crime Academy.
The CAMP certification is a globally recognized credential that demonstrates a high level of expertise and proficiency in the field of AML/CFT. We extend our heartfelt congratulations to Rustam Rakhimov, Fayzulla Mirzaev, and Shukhrat Khomidov for this remarkable achievement and wish them all the best in their professional careers.
This program is a testament to our commitment to providing ongoing support and resources to professionals in the region. Together, we collaborate to combat financial crime and safeguard the integrity of the global financial system.
Donors